Superior Sheet Metal Painting and Finishing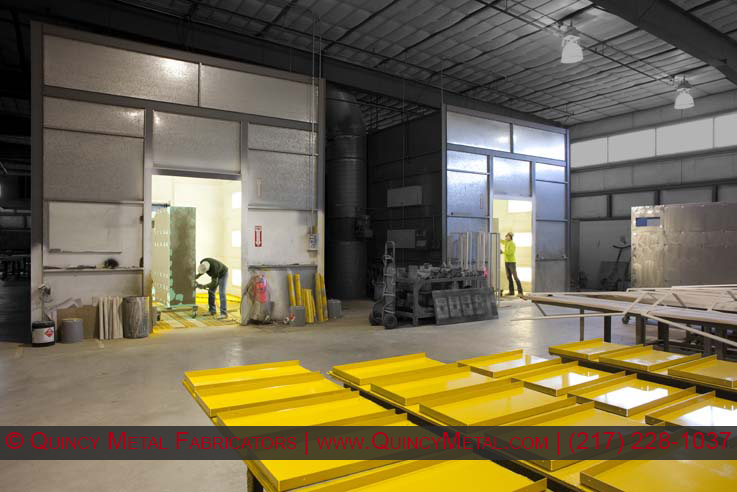 Quincy Metal Fabricators has two down-draft paint booths for our sheet metal painting department.  If applicable, hardware heads from PEM pieces or other features are body worked here to provde a completely smooth surface.  Next, parts are wiped down and prepped before a wash primer is applied, providing a superior finish for the paint to adhere to while preventing corrosion.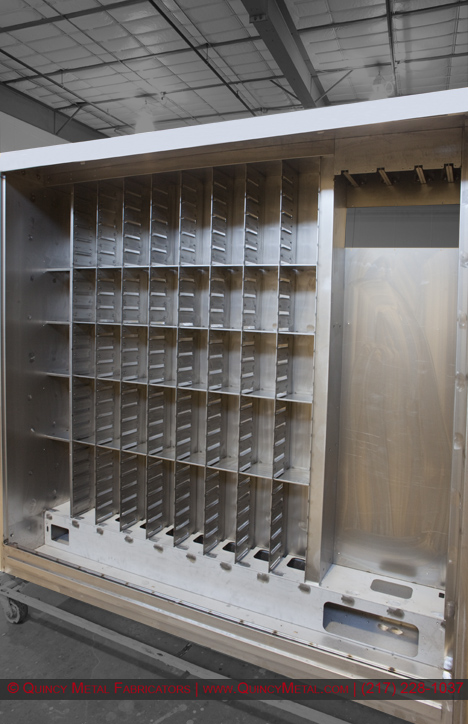 After, industrial-grade paints from Sherwin Williams, or other if specified, are used to guarantee a durable finish.  Clear coat is available for painted parts, or to help preserve a brushed finish for stainless or aluminum parts.  Our most popular finish is a textured finish that is incredible at hiding fingerprints, scratches, dents, or other problems during the life of the part.