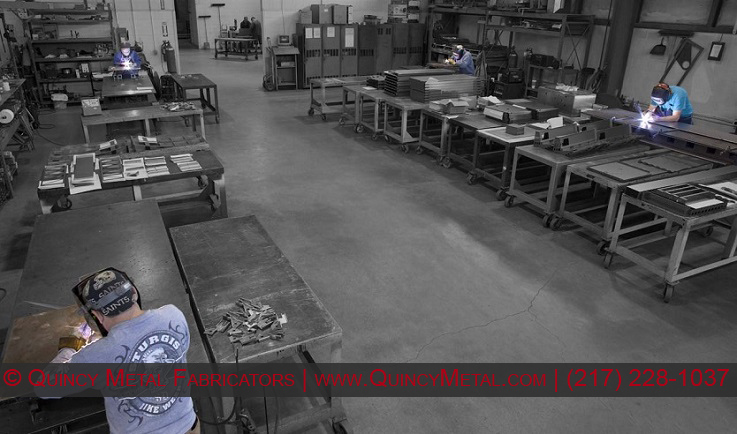 Quincy Metal Fabricators is home to one of the most knowledgable and versatile welding departments in the industry.  Our specialty is lighter gauge, precision sheet metal, but we're equipped to handle much heavier plate jobs.  Whether it's MIG or TIG, hot/cold-rolled steel, aluminum, or stainless, our welders are more than up to the challenge.
Have a critical weld or assembly?  We'll work with you to develop a specific welding procedure to be qualified by an AWS Certified Welding Inspector.  
Quincy Metal Fabricators can also easily remove blueing or other discoloration on stainless steel when a polished look is necessary.  No harsh chemicals or additional environmental hazards to worry about make this a simple option to add.  When combined with a ground and smoothed weld, your bare stainless pieces will look flawless.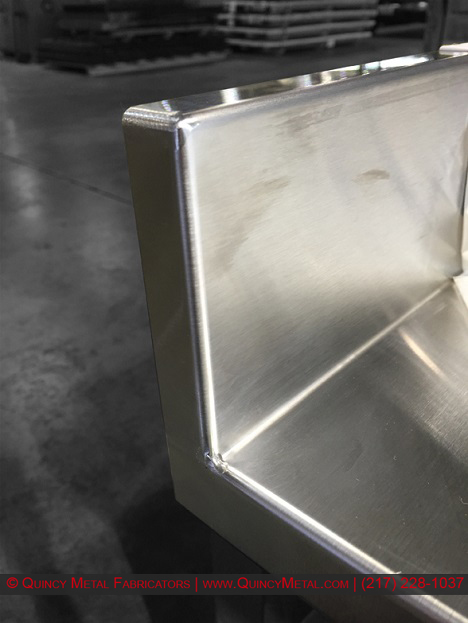 Custom Stainless Countertop
Discoloration is no problem with stainless steels after a quick weld treatment, leaving a bright finish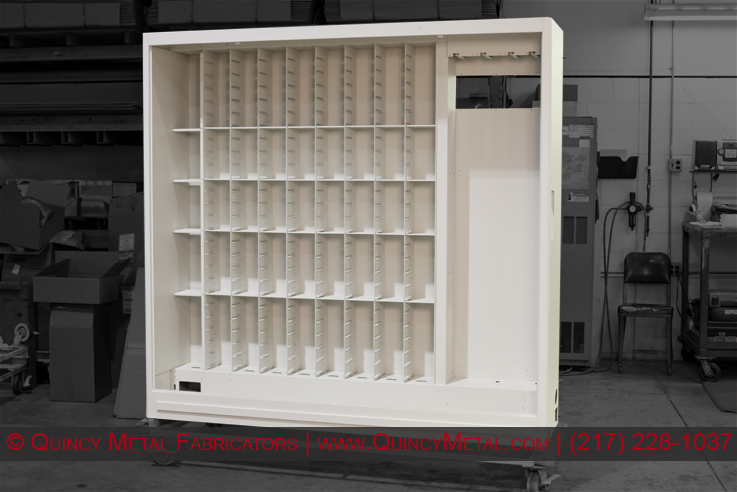 80-Piece Electrical Cabinet
This weldment has over 80 pieces, however, easily holds +-0.020″ corner to corner, and +-0.010″ depths in the dividers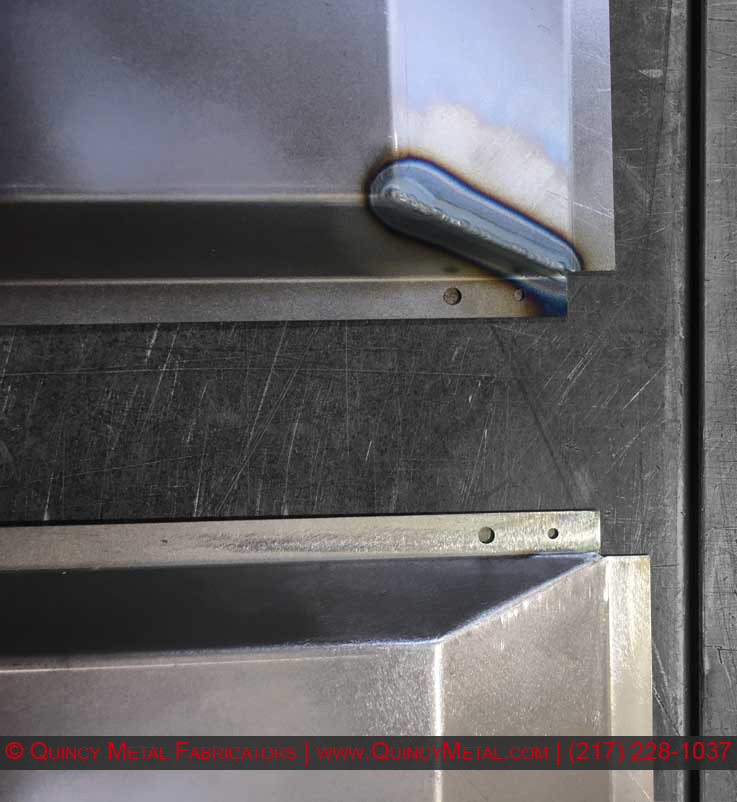 Finished, Smooth Welds
Our welds are always clean and uniform, but we can dress any seam when an extra smooth, class-A aesthetic is needed.