Over 30 Years in Precision Sheet Metal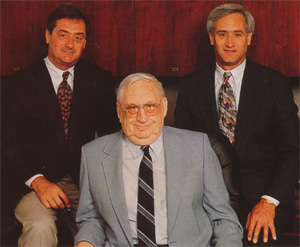 Quincy Metal Fabricators is a family owned sheet metal company and has been bred for precision since we began making products for the broadcast and electronics industries in 1982.  Today, we are a premier precision sheet metal manufacturer with a wide array of services to offer all industries.  We have an incredible team of professionals, many with over 15 years of experience with this company alone.  Our ability to manufacture the most sophisticated products and exceed quality and service requirements, has given QMF a name and reputation superior to our competition.
Since 1982, maintaining customer satisfaction has been our #1 priority.  With custom job tracking and inventory software designed in-house, we're able to provide dependable and highly responsive service to our customers.  If you choose to set up a Kanban inventory with us, we can offer even quicker service, typically shipping the same day.
Setting the standards for the metal fabricating industry means plenty of hard work with no excuses, just results.  Consider Quincy Metal Fabricators for your precision sheet metal needs.
Daniel J. Nuessen
President