Sheet Metal Screen Printing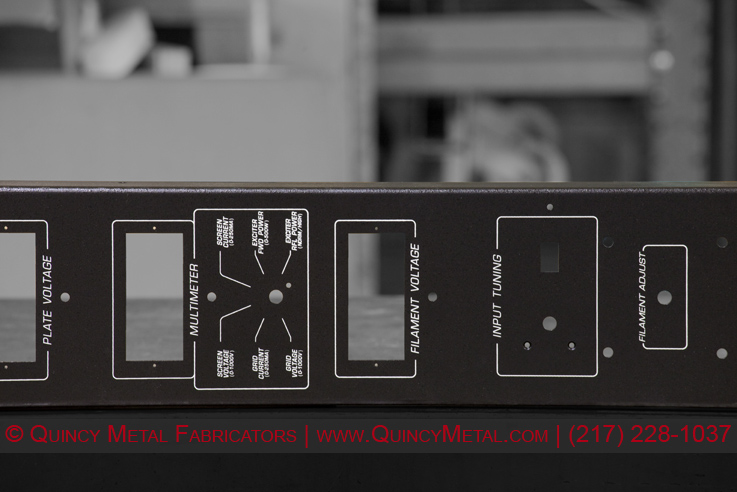 Sheet metal screen printing is a great way to get quick, accurate markings and designations on your bare or painted sheet metal part.  Many sheet metal manufacturers don't get into screen printing because of the difficulty, but Quincy Metal Fabricators has it down to a science.  If you can't provide a file needed for the screen pattern, we can work with you to quickly develop one.  The pattern is then turned into a film needed to make the screen, and the screen is then used in applying ink to the part.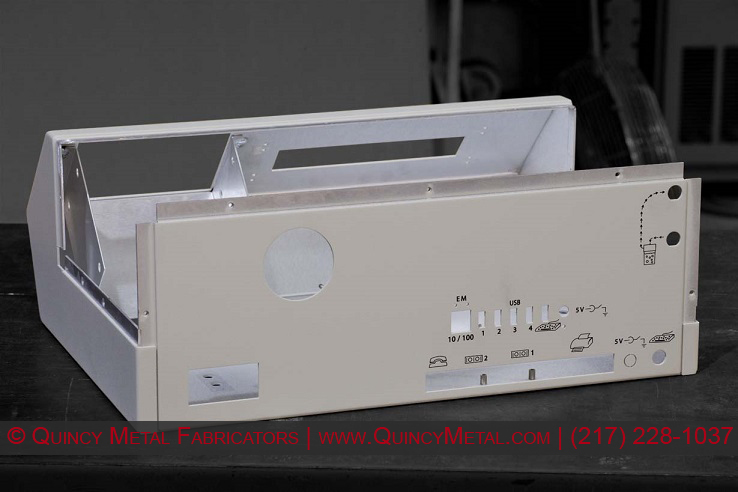 Our screen printing inks are just as durable as our industrial grade paint, and even larger patterns can be applied very quickly making them a great alternative to vinyl or traditionally-painted graphics.  Multiple colors and patterns can be layered for an even more vibrant look.